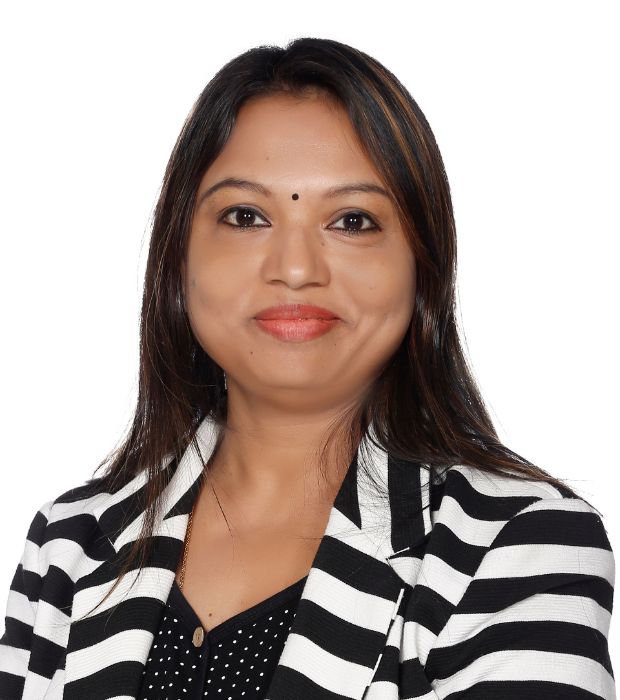 Shajeena Sunil
Head of Science
Shajeena Sunil. is very flexible and service oriented with experience in dealing people & children of all ages. A quick learner and hard working with "Can Do" attitude to work and face new challenges. As a person, she have the willingness to go beyond what is expected to ensure that each student grasps the materials given and concepts taught. she would characterize herself as a well-organized and reliable person.
She holds a Masters in Chemistry, a Bachelor of Chemistry as well as a Bachelor of Education in Science.
Prior to joining WSA, She had teaching experience in ICSE schools in India and British curriculum (O/As and A level) schools in Maldives. She joined WSA as a secondary Science teacher in 2013. In 2014,She was promoted to the position of responsibility as Head of Science. She is quite ambitious and in her opinion a good leader is one who has a vision, competency and a lifelong learning skill .her vision for the science department is to help our students to become critical consumers of scientific information related to their everyday lives. Also to ensure that each pupil's experience in science at WSA will be challenging and enjoyable and lead to successful learning. She always encourage her Team to provide each pupil with an educational experience in keeping with his or her personality, talents and mental and physical abilities.
She firmly believe that the GEMS Group provide the ideal environment and infrastructure for both the Teachers and Students to bring out the best of their abilities. In 2016 and 2017, She have got the opportunity to work as a mentor for Tellal Graduate trainees. In 2018, She had promoted to the role of Professional tutor of the school. In this role, her responsibility is to monitor and support all new teaching staff. In 2019, she have an additional responsibility as lead teacher, where she need to support teaching staff to ensure quality teaching. All these she consider as a recognition of her contribution and efforts on developing WSA as an outstanding school.