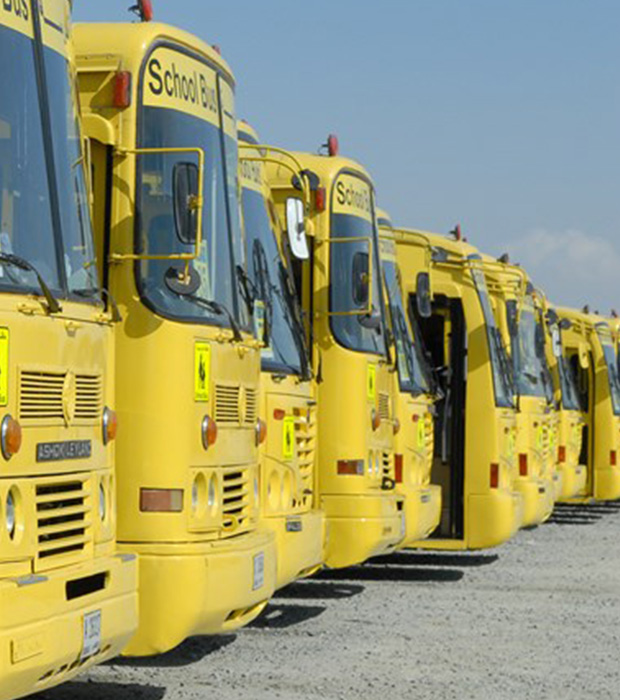 School Transport
Transport for GEMS Winchester School is operated by Bright Bus Transport (BBT) with its 500 plus strong Fleet operates in the Emirates of Abu Dhabi, Al Ain, Fujairah, Ras Al Khaimah and Sharjah. BBT is part of School Transport Services (STS) LLC.
BBT have been providing school transport services safely for more than 10 years and are the only ISO accredited transport provider. BBT delivers the highest quality school transport services in the region, that offers our parents real value for money.
BBT have an extensive fleet which is equipped with the latest technology to ensure safety, quality, and comfort. All BBT Bus Drivers and Bus Conductors undergo rigorous training programs that are delivered in our dedicated facilities by our specialist, accredited trainers.
If you would like to register for school transport, please read Terms and Conditions and fill in below mentioned forms:
Upon completion of relevant forms, please email them to Mr. Ajith at [email protected] . for any inquiries on pick-up and drop-off times, bus route, etc., please contact Mr. Ajith directly and he will be able to assist you.
You may also log in to the GEMS Parent Portal in order to register online for transport service.
Notes :
Service is both for pick-up and drop-off. One way service can be organized, however, the fees remain the same .
Bus Fee Structure :
* Annual Fee :4950 AED
* Term 1 (Sep - Dec) : 1,980 AED
* Term 2 (Jan - Mar ) : 1,485 AED
* Term 3 ( Apr - Jun) : 1,485 AED
To contact Bright Bus Transport directly , please call : 025527235