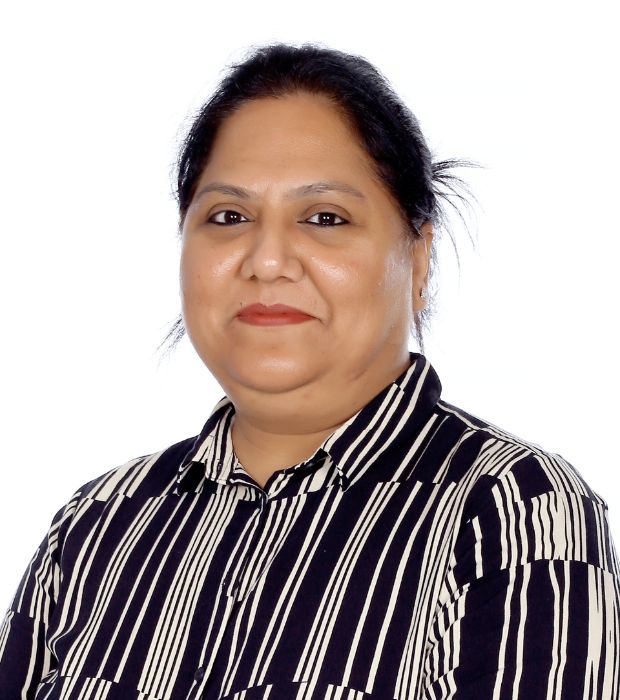 Sonia Chowdhari
Head of English
"Future generations will be living in a world that is very different from that to which we are accustomed. It is essential that we prepare ourselves and our children for the new world." Sheikh Zayed
With more than 2 decades of Teaching Experience in English, holding various positions within the teaching profession from early years to senior years and from Indian curriculum to British curriculum- I have been deeply involved in development of English language among my students.
It's imperative that teachers prepare the coming generation in learning new techniques of communication, collaboration & technology usage for a brighter future wherein we learn not only vertically but also horizontally. And my goal is that every young learner transforms into a young leader bearing the torch of knowledge and showing the path of wisdom to coming generations.
My personal learning portfolio includes acclamations from Tellal, Masters in English, Bachelors in Education and many other professional certifications. Learning is a lifelong journey and we should pursue it earnestly.
English is one of the richest literary language of the world. I am keen to use dramatics, poem recitation, extempore, debates and other means of practical learning forms for my students and ardently aspire to bring out the best persona and character of our learners by inculcating the habit of voracious reading. I firmly believe in team work and to build on each other's strengths to achieve a common goal that is to promote literary acumen among students ensuring that the vision & mission of our institution is met and always held high! Working as a team I would like all members to be approachable, dependable and most importantly create an environment where children are happy to learn and grow.