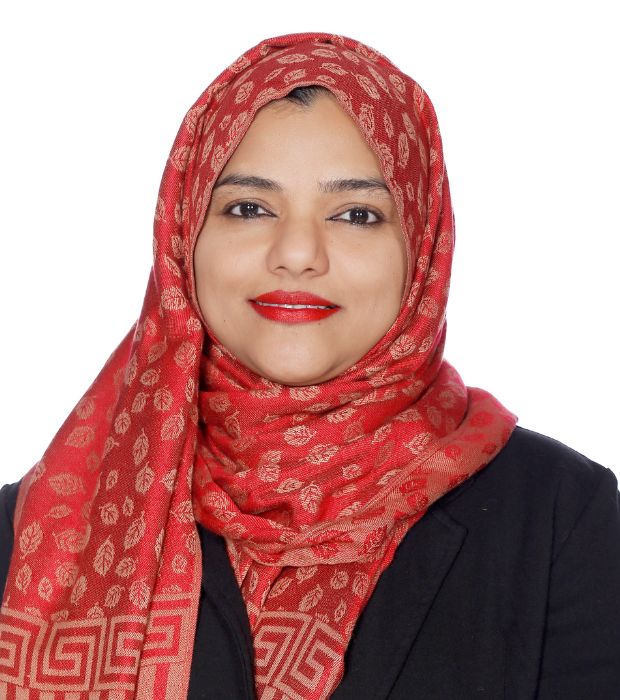 Nazneen Khan
Head of Sustainability
I am Ms. Naaz, the Secondary School Humanities teacher. I am deeply passionate about teaching and working with young minds. I am a seasoned educator with an overall experience of twenty years in various teaching and pastoral roles. Beyond my teaching experience and managerial skills, I believe my enthusiasm makes me a perfect fit to serve as the Head of year 7. I am so glad to be going hand in hand with you all throughout this academic year in my new role at WSA.
As a Head of Year, I support students academically, monitor their progress and attendance throughout the year, and look out for your wellbeing, by making sure that they build a positive and respectful relationship with all the staff and your peers. The happiness of students in school is important to me. I am dedicated to identifying and removing obstacles to your learning, boosting you to make the most of the extra-curricular activities and inspiring you to believe in yourselves in order to achieve your potential.
My Mission as a teacher is to promote intellectual growth of my students by inculcating in them a desire for learning and strive for following their dreams. To provide an environment where they can attain holistic development of students which help them grow academically but as a global citizen.
My vision is to …
1. raise kind, caring and compassionate young people with the skills to apply their values in their lives outside of school.
2. help young people find their passion and path in life.
3. ensure all children regardless of gender, race, ability or social class have the opportunity to succeed in school.
4. listen, learn and give a voice to all the students to express themselves fearlessly.
5. Encourage and assist, and have the best connections with parents.