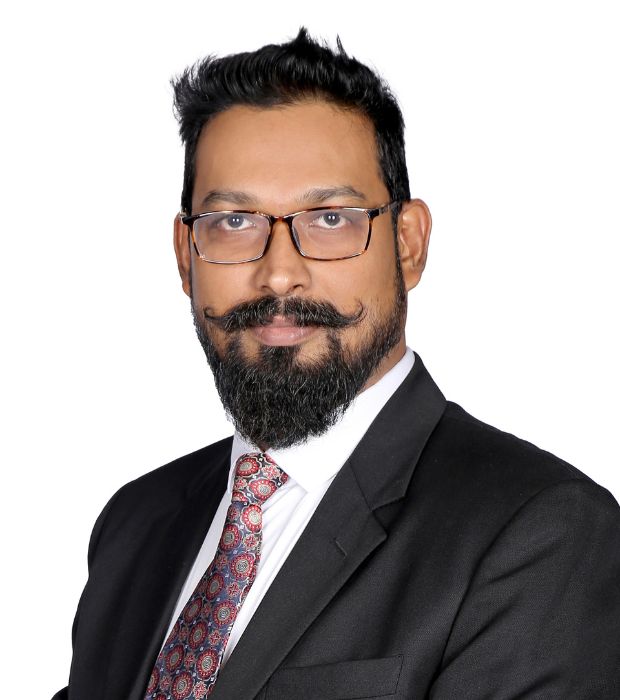 Sushant Bhagat
Head of Arts
Sushant Bhagat is a contemporary, surrealistic artist and Professional art educator with diverse experience and strong record of accomplishments fostering creativity, respect and discipline among learners.
A certified art teacher with 15 years of work experience instructing students of all ages and practicing visual artist. Sushant holds a Masters in Fine Art. Traditional forms of Indian, Chinese and Persian art are an inspiration. His creations depict vibrant oriental designs. He define his work as a balance between proficiency of technique and expression of human emotions and desires. The "freedom to create" is what shapes the basis of my teaching in the vast and beautiful field of Art.
Sushant is Head of Creative Subjects and Leader learning environment at GEMS WSA, delivering the National Curriculum of England, which has given him ample opportunity to gain expertise in developing need based approach to address possibilities and module systematic strategies to support the success criteria. His department's focus and purpose is to enable students to explore and express. The additional duties, provides him the optimal environment to refine his interests, skills and prepares him for a career involving a combination of teaching and independent research work.
His recent achievements incorporate Action research and collaborative projects. Challenging students with differentiated lessons has proven to be highly successful as it touches on the overall quality of student learning and development.
His long-term goals, therefore, includes giving my level best to realize the mission and vision of the institution, to be part of a team and having a positive attitude to contribute and learn