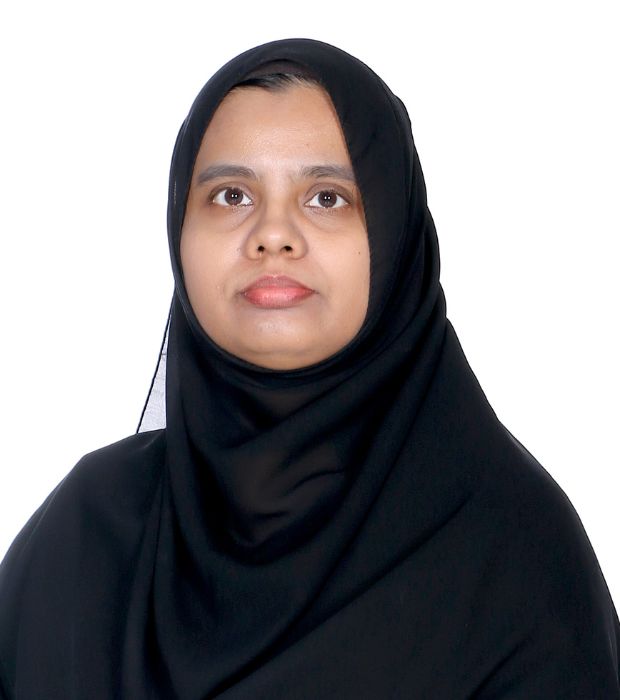 Nahid Ravoof
Head of Year 8
"Teaching is the greatest act of optimism and education is the cornerstone of a progressive society."
Ms. Nahid Fathima is a licensed teacher with 13 years of experience, which includes 5 years as a science teacher and 8 years as an esteemed physics teacher in both Abu Dhabi and India. She taught A levels and O levels in Abu Dhabi. Her goal is to teach students in a creative mesmerizing way to grasp concepts easily and to retain in mind with ability to apply them in real life.
She helps students to develop individuality as they near the time to go out into the world and serve their fellow citizens in order to develop important democratic values of youth citizenship, community and equality and to create the leaders of tomorrow with the skills required to succeed in the 21st Century.
She encourages a culture of learning and taking risks in a demanding yet secure school environment. She thinks it is important to hold all of her pupils to a high standard so they show up to class each day interested and eager to learn. In order to help students develop into strong and intelligent leaders for their school and community, she promotes critical thinking. She also helps kids to be ready for life after high school, including the workforce, neighborhoods, and their interpersonal connections.
Ms. Nahid fosters the growth of resilient social actors, promotes self-belief, sharpens their skill set, which is necessary to overcome obstacles in life, and gives the kids the intellectual grounding they need to succeed in college.
Her belief that GEMS school provides a nurturing environment for young minds to develop and grow is astounding. She is honored to work as a teacher in GEMS where she strives to deliver the best quality of education to students along with the esteemed staff members and the whole of GEMS school.